We are a very values driven team focused on helping each other to delight our clients
We have worked really hard to develop a culture that we all love to work in! Collingwood is a very values driven and family friendly company and we are very proud of the team that we have put together. They are an amazing group of human beings that support one another and are relentless in the way they work to solve our clients' problems.
When jumping out of bed on a cold and wet UK morning, it is important that we want to work hard for our colleagues and our clients and we have a team that loves to!

Our story
Collingwood was established in 2005 by Doug Mackay, our founder and Managing Director. Fed up of the typical recruitment environments we all hear about, he wanted to create a strong values orientated and family friendly culture that focused on delivering an outstanding service to clients. He wanted an environment that was fun to work in where personal learning was a priority and a strong team ethic focused on solving clients' problems. We have no interest in transactional recruitment and building collaborative and respectful partnerships with our clients is critical. We are very proud to confirm that that is exactly what we have built!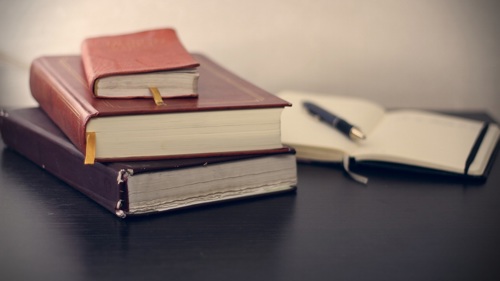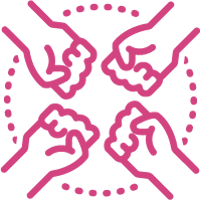 Accountability
We take individual and collective accountability for what we promise to deliver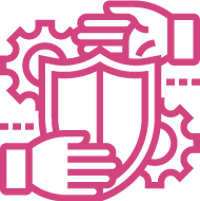 Integrity
We will always do the right thing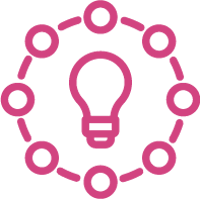 Innovation
We are always looking for ways to improve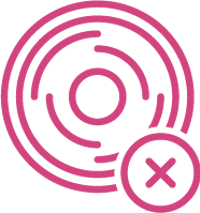 Listening
We are listeners not sellers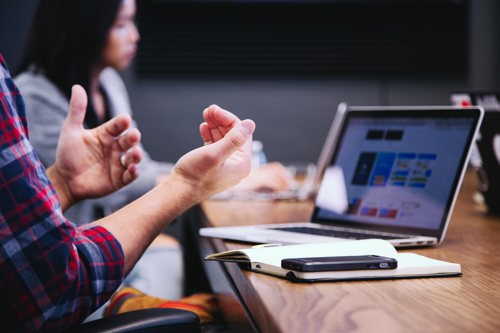 Working with the right clients is critical to us and our success
Not all companies see the benefit of investing in the people they employ or the process through which they recruit them. We recognised that achieving great results and the best long-term outcomes for everyone (candidates and clients) meant working with companies who share the same values as we do. We realised that we build much stringer and successful partnerships with companies that share the same philosophies as we do. We could see that success came as a result of;
collaboration – access to decision makers who would share their challenges and aspirations
consultation – a clear understanding means we can give a viewpoint based on our experience
commitment – realistic outcomes and expectations set and met
care – mutual respect for all parties
Our strategy wheel demonstrates how we operate our business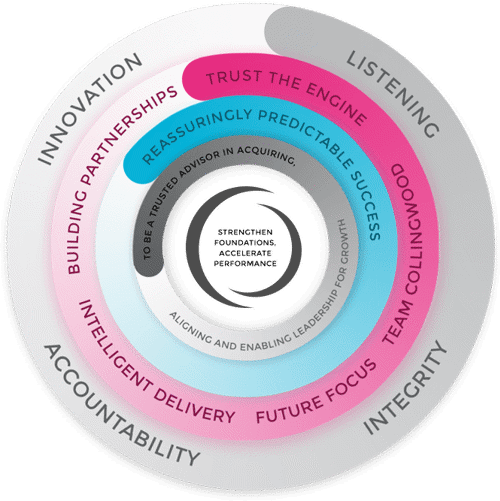 Purpose
The core purpose is the emotional connection to a business – why you get out of bed in the morning, our reason for being; why Collingwood exist.
Vision
The vision is how we want the market to perceive us, and our ambition. This is the logical foil to the intrinsic, emotional purpose.
Measurement
This is how we know we've achieved our vision, our measure of success.
Strategic Foundations
Strategic activities detailing 'what' needs to be done to achieve our vision and measure. This will form the part of our change programme to align the business and get to where we want to be.
Values
How we consistently conduct ourselves when we carry out the 'whats' and work towards our vision and purpose.